Trade Shows in a nutshell
We may not have over-blown catwalks, celeb-dotted FROWS or superstar models, but the interiors world still has seasonal shows to attend. Less known perhaps, but no less creative than their fashion counterparts. It is here that we at Ventura Design schmooze with furniture makers, architects, designers and home-furnishing insiders from all over the world.
We manufacture the vast majority of our furniture in our very own studios, so mostly we go to the trade shows to source luxury home accessories. We cast a critical eye over the latest offerings, appraising their potential. Could this large, gold-tipped mirror be worthy of the Ventura 'V'? What about that wire-caged light?
Cologne IMM and Paris Maison & Objet are two of the largest and most prestigious international interiors trade shows. We just got back from our show jaunt…
Cologne IMM
Cologne is the first interiors show of the year and as such has quite an influence on shaping the home zeitgeist. The focus here tends to be on large furniture companies. These are goliath brands who produce their own pieces (like us) but on a far bigger scale. From minimal Rolf Benz to luxe Italian Porada, it's illuminating to see how our peers interpret trends and work with materials. 
Paris Maison & Objet
Positively brimming with insouciant je ne sais quoi, the Paris show is a stomping ground for curators of interiors. These are exhibitors who don't necessarily produce their own stuff, but hunt down the finest pieces and edit them into an attractive package. We go to the trade shows to see and be seen and keep our finger on the interiors pulse but also, as we mentioned, to find beautiful home accessories. So, Paris Maison & Objet is where we get really excited. There were magnificent things at every turn and plenty of 'oohing' and 'ahing'. We met with our wonderful French candle-maker here and will be launching our very first collection (comprising five scents) in the spring.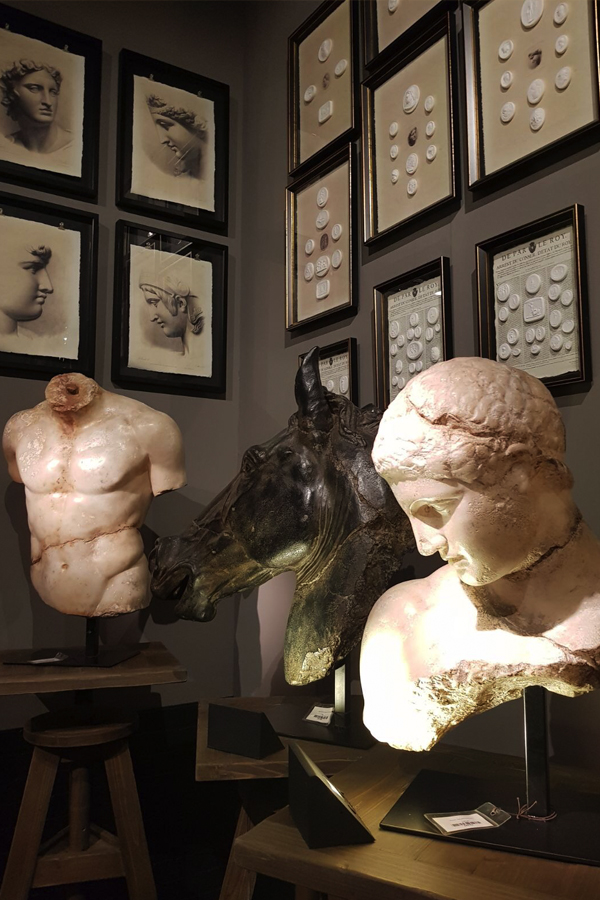 Our take-away?
It's so crucial to know what to love and what to leave. We're not ruled by the trade shows. Our brand informs what we buy – and not the other way around. Ventura Design marries interesting and unique pieces from all over the globe with our own hand-wrought collection. Everything needs to fit. Every supplier is attending the same trade shows and deliberating over the same furnishings but it's how we style things that separate us all. It's how we mix things up. That fashion flair. Perhaps we're not so different from the catwalk after all! A lot of trends cropped up in the shows, here are our favourites:
Blue to Blush
The interiors world has the blues. From that deep navy of Ralph Lauren fame to cerulean and cobalt, blue popped up everywhere. Other palette hues that are making a play for 2018 trend hitters are pink (in all its rosy, peachy tones) and earthy rusts.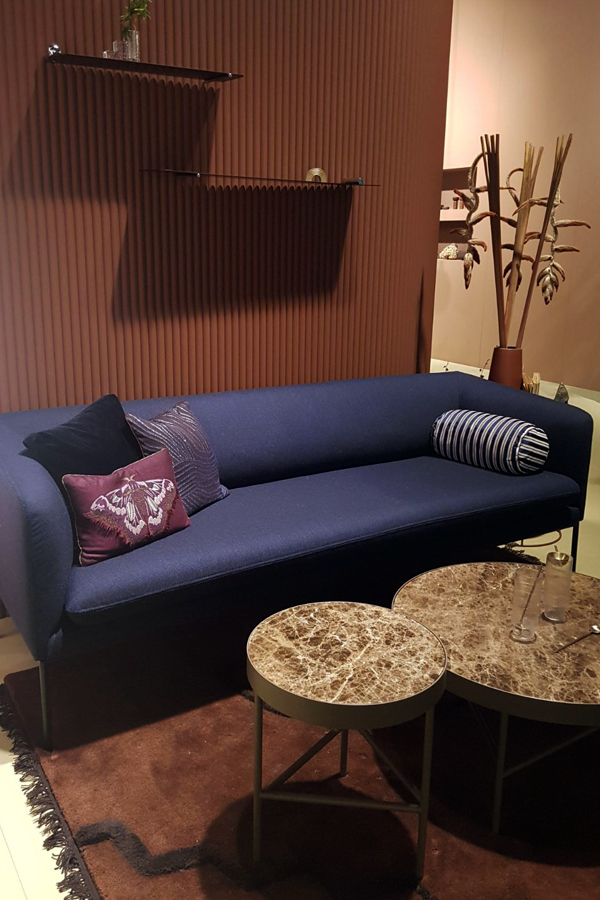 Full-on-Foliage
The obsession with the Beverly Hill's Hotel's now iconic banana leaf wallpaper hasn't faded. If anything, it's become more pronounced. Leaves and flowers of varying sizes are sprouting up over cushions, walls – even lighting. There is a sense that the home is cultivating a garden – or that the outdoors is simply taking root indoors. Elemental textures like agate, marble and alabaster cropped up in an abundance of furnishings.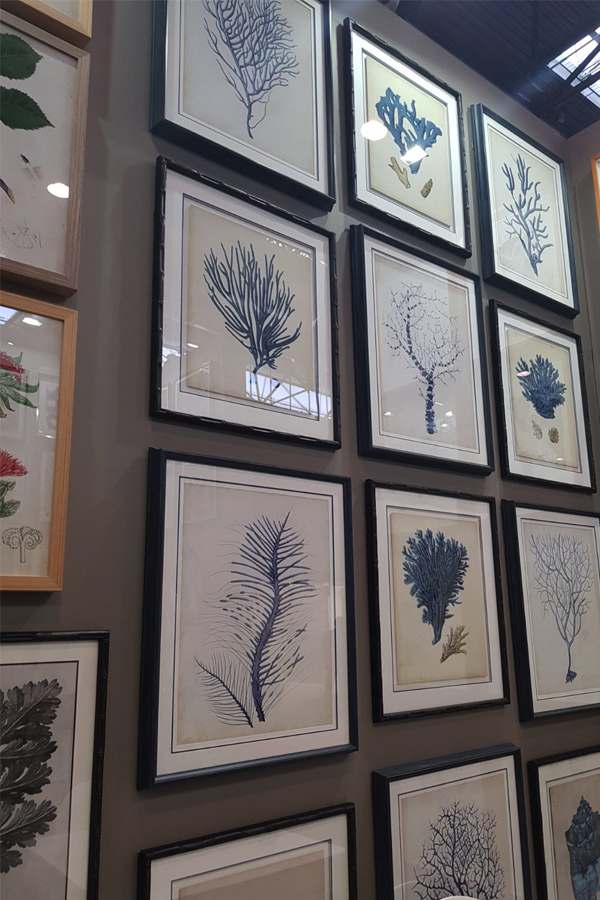 Velvet Touch
Fashion's current predilection for all things 70s has had an undeniably retro effect on interiors. Velvet – the fabric once condemned as outdated and overly flamboyant – is back in homes in a big way.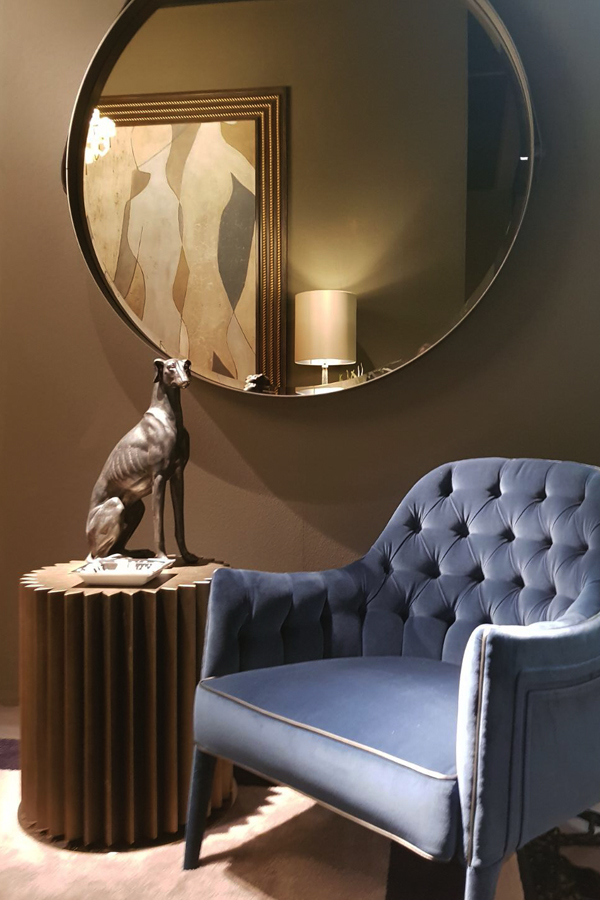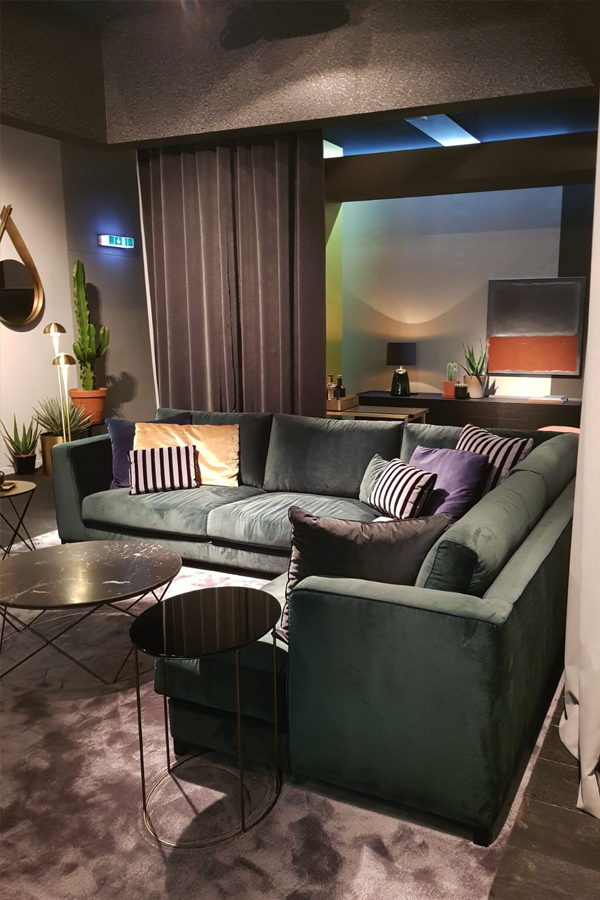 Heavy Metal
Gold, bronze, copper – everywhere fixtures were burnished to perfection, adding a metallic glint to lighting and accessories.