"The Edit" by Ventura Interiors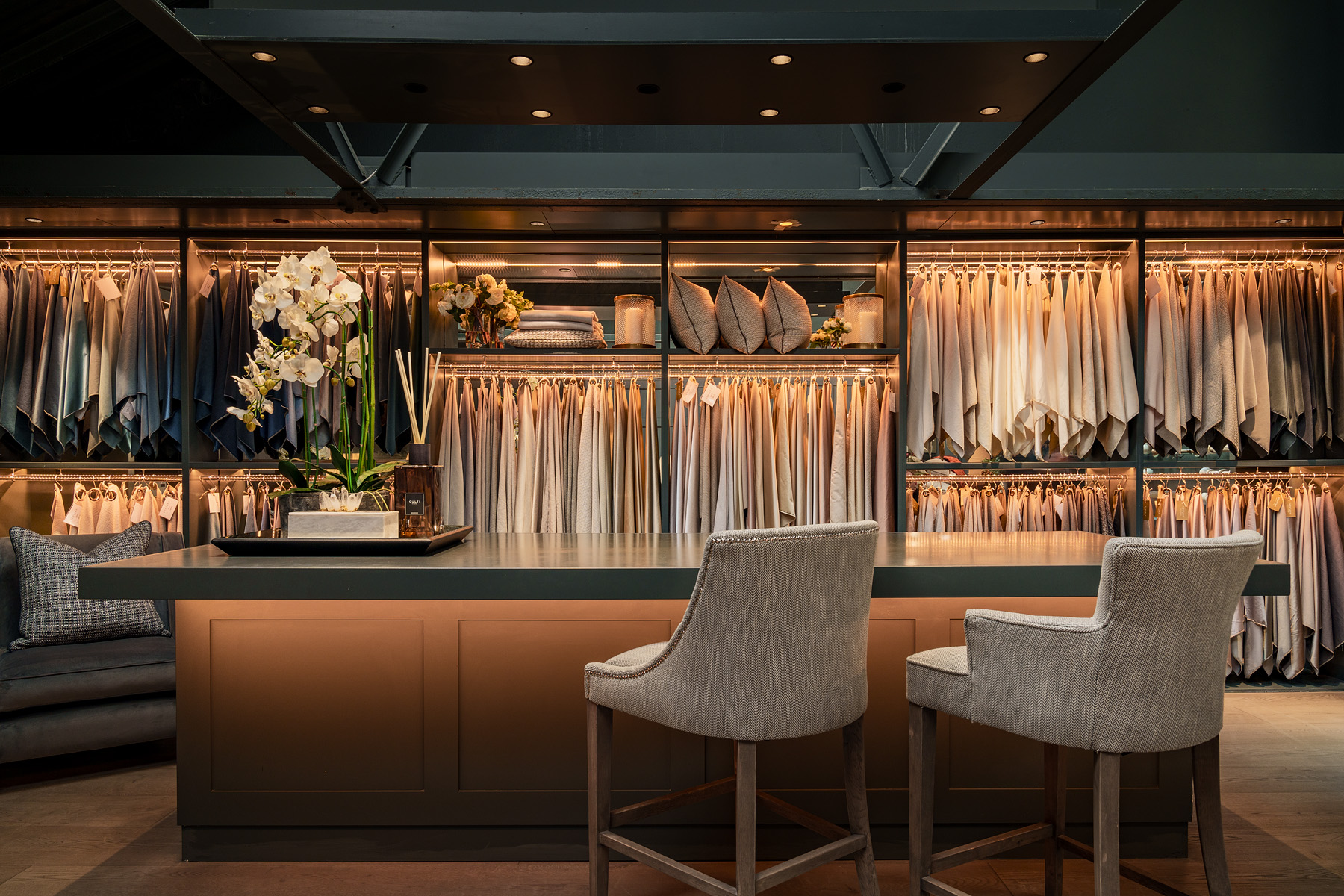 We've journeyed through the textile mills of London, Paris, Milan and Istanbul, to search, source and assemble the finest range of luxurious fabrics, which we are proud to present as "The Edit", a collection of carefully curated, quality interior design materials available from Ventura Interiors.
Sophisticated yet subtle, colourful though muted, "The Edit" includes Ventura Interior's most popular fabrics, tastefully coupled with nearly three hundred elegant textile choices from international design houses.
"The Edit" is presented as a series of colourways, from neutrals and base hues through the spectrum of colour tones and shades. Elegant, versatile, and durable, the materials can be used on Ventura Interior's range of bespoke upholstery, soft furnishings, and window treatments. There are top quality herringbones, glazed linens, natural fibres, wools, weaves, velvets, leathers, and cottons, in many beautiful patterns and designs.
Textiles have been a lifelong design passion for Creative Director and Founder of Ventura Interiors, Arlene McIntyre, who has spent over 25 years working in the world of fabric and material. "The Edit" is researched and hand-chosen by Arlene, and her team of colour, style and production experts and caters for all tastes, requirements, and budgets.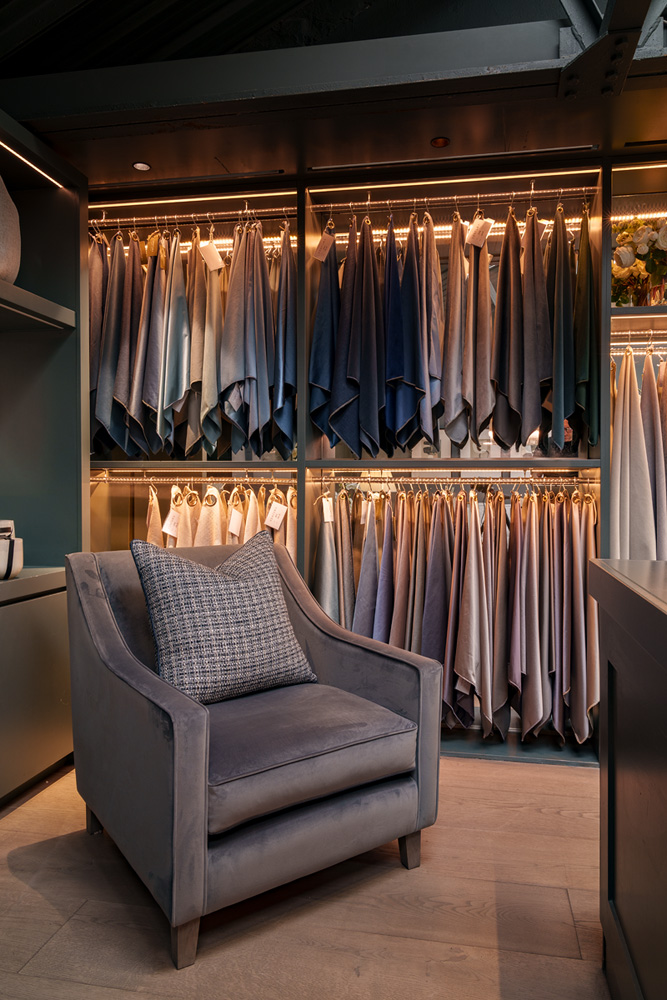 "The Edit" & Bespoke Upholstered Furniture
"The Edit" is available for use with our custom upholstered furniture range. We pride ourselves on the quality of this bespoke collection, which is designed and crafted with love here in Ireland.
With the help of our stylists, you can handpick beautiful fabrics for new sofas, armchairs, ottomans, benches and headboards, carefully selected with your room design scheme in mind.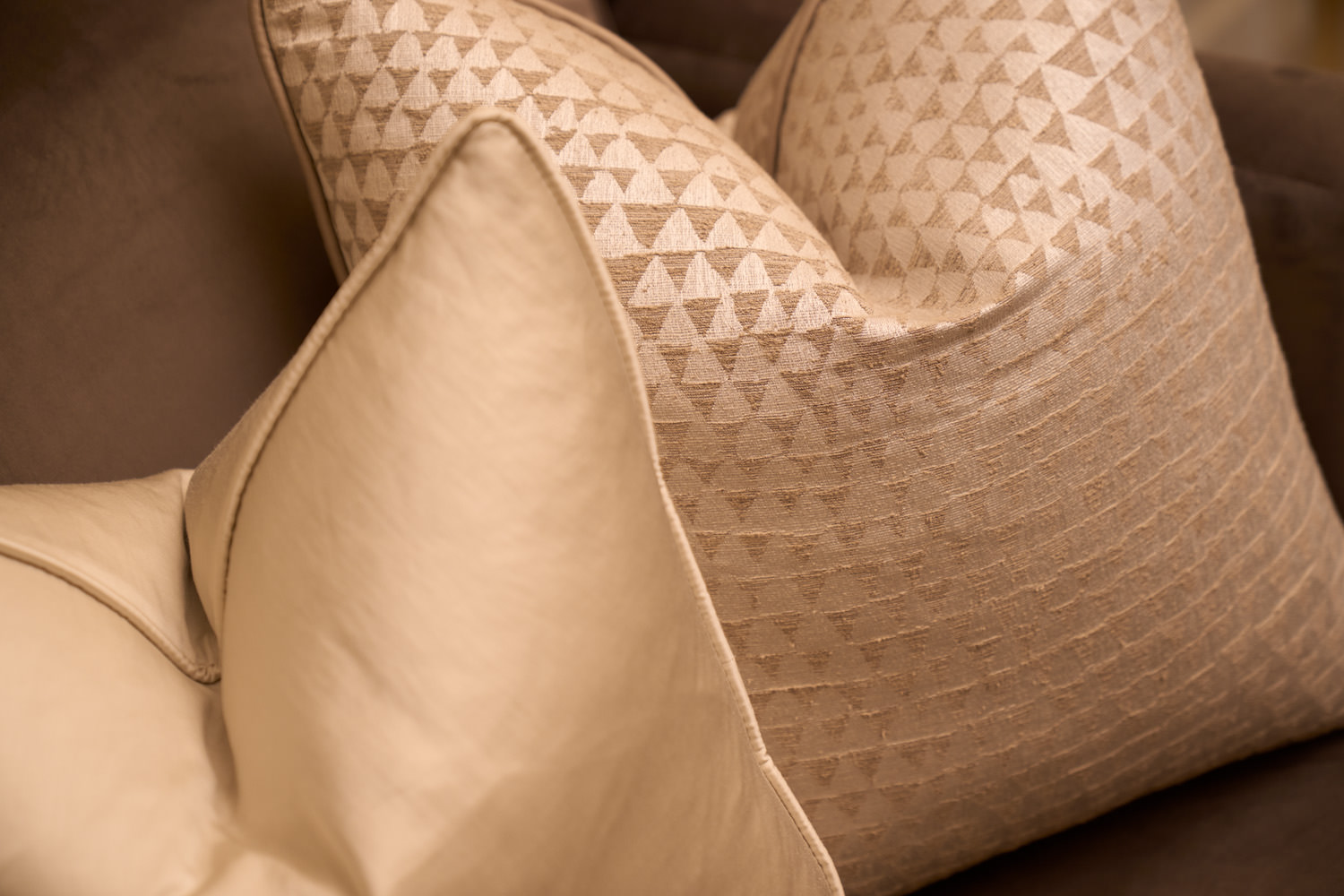 "The Edit" & Elegant Cushions and Throws
In our signature classic-contemporary look, we layer large, comfortable, backing cushions with smaller, complimenting patterned and prints cushions, all co-ordinated through piping, trims, fringes or tassels. Our team of interior designers will help you select beautiful, complimenting or contrasting fabrics for luxurious cushions and throws, in a variety of sizes and formats. These are handstitched in our craft workshops to the highest quality, with duck feather and down filling.

"The Edit" & Luxury Window Dressing
Finally, "The Edit" includes the most luxurious yet practical fabric options for curtain and blind making. This is a huge part of our service at Ventura Interiors and our curtain makers manufacture and fit the finest curtains, pelmets, roman blinds, and voiles in Ireland. "The Edit" includes fine wools, silks and sateen's which will tie in with all room schemes. Our styling team will show you the best fabrics for window treatments, along with trims, tassels, hold backs, finials, and rails. Each detail is carefully considered, from length, width and fullness to interlining, trimming, pleating and pole style.
"The Edit" will be updated seasonally, to continue to showcase the very best and most current styles and fabrics on the market. "The Edit", as well as our bespoke furniture range and samples of our curtains, are available to view exclusively from our Deansgrange and Blanchardstown showrooms.