For an interior designer, working on a hotel is always special. Hotels are the zenith in aspirational living – striving for perfection in both work and play. These are where important work meetings and conferences take place. But also, family holidays and romantic getaways. A hotel needs to be a 'home away from home', and yet it is not defined by many of the pedestrian considerations of a bustling household.
Hotels tend to more readily embrace an all-encompassing mood – stripping back excess for cool minimalism or piling on the velvet for high-octane luxury. They are an escape route from the everyday. For business people, this means more gadgets than they thought they needed and jetlag-busting beds. For leisure-seekers this means wow-inducing interiors and healthy dollops of comfort.
At Ventura Design, we've been chuffed to work with some amazing hotels and B&Bs over the years. We've really flexed our creative muscles – sprucing up castles, manor houses and everything in between.
Ahead of The Irish Hospitality Industries Exhibition on February 6th and 7th, where our very own Arlene will be speaking, we thought we'd give a little run through some of our most recent projects.
Luttrellstown Castle Golf & Country Club
Set majestically on manicured lawns and shrouded in ivy, this historic castle is every inch the fairy-tale setting. But it's an accessible fairy-tale – just a short drive from Dublin. This was a huge revamping project that saw us bring some design pizazz to the destination. For phase one, we gave six bedrooms a make-over. Arguably the most important room in any hotel, the bedroom is the guest's space and needs to feel inviting as well as elegant. We tried to encompass original features and furniture wherever possible in our designs. Upholstered headboards, jewel-coloured velvets and an abundance of rich fabrics and twinkling chandeliers ramped up the luxe factor.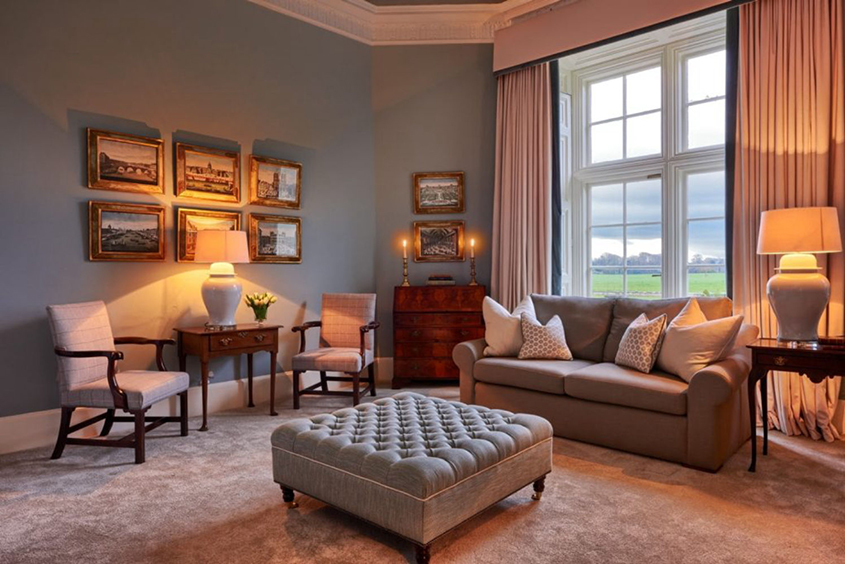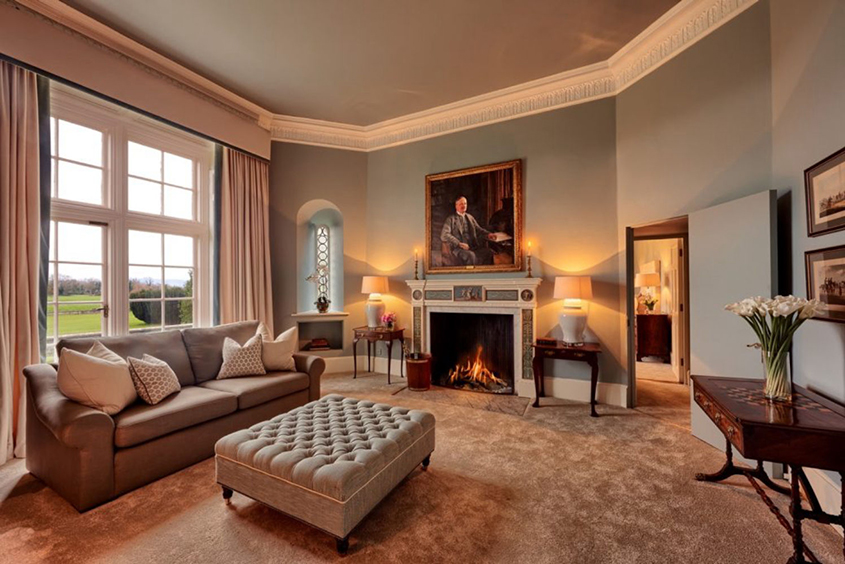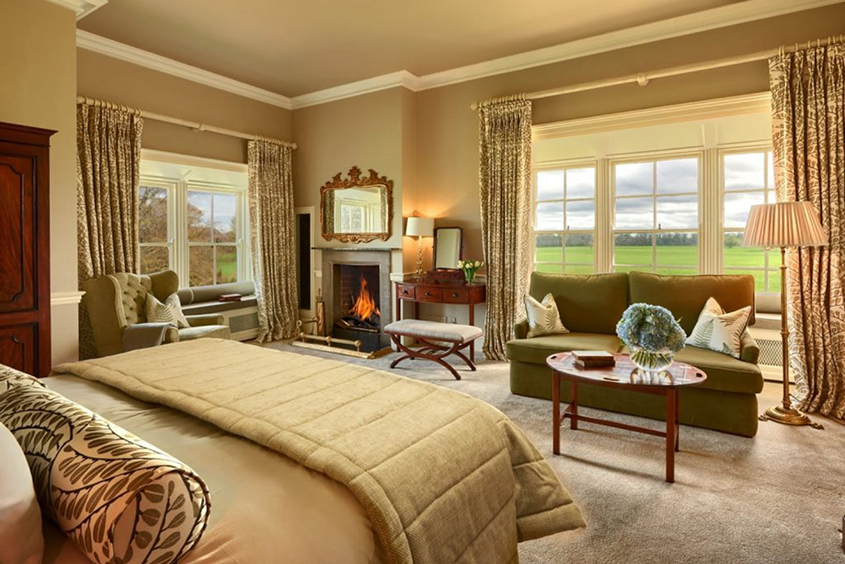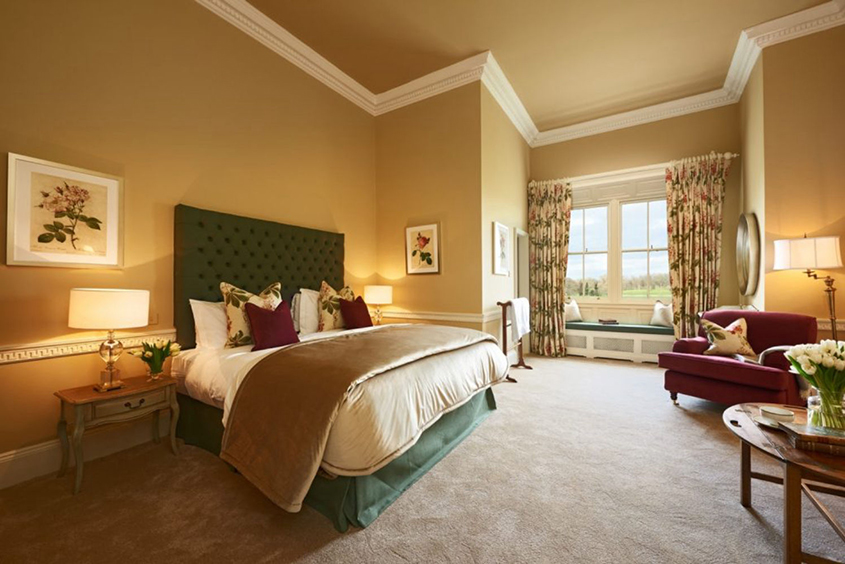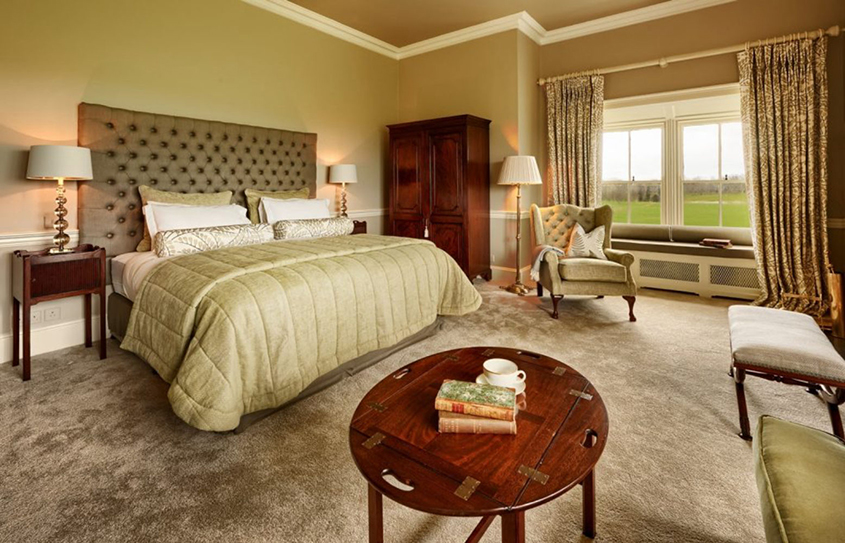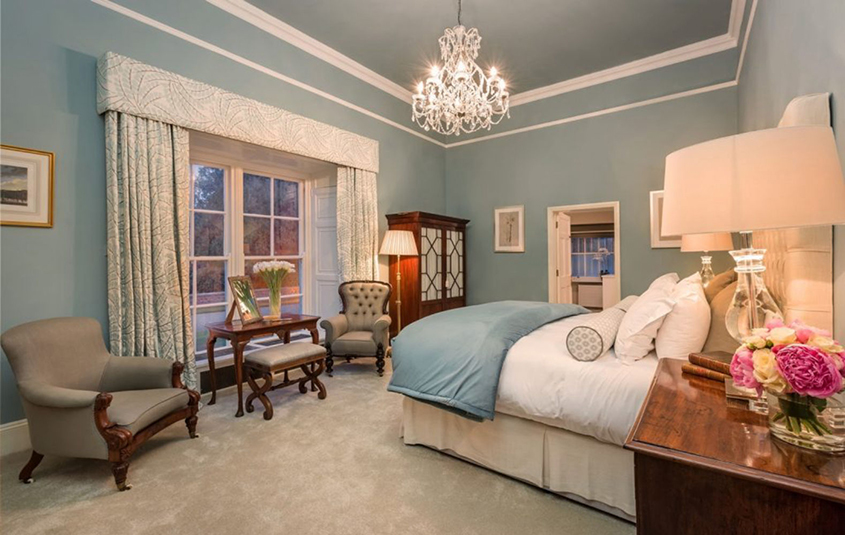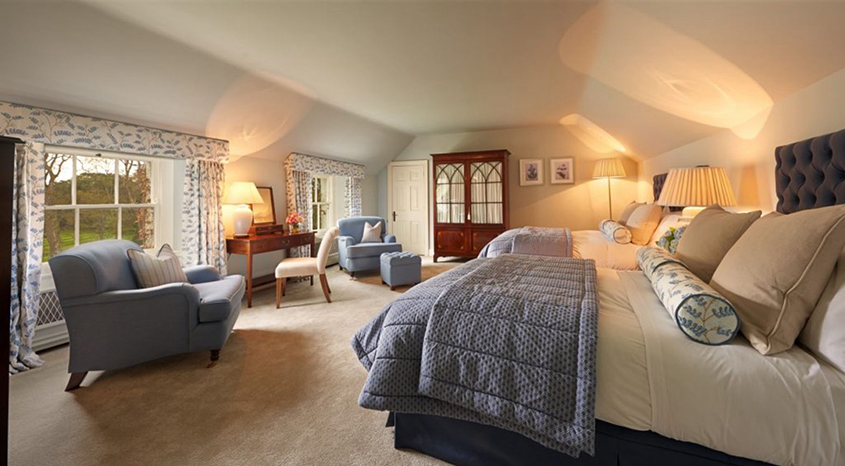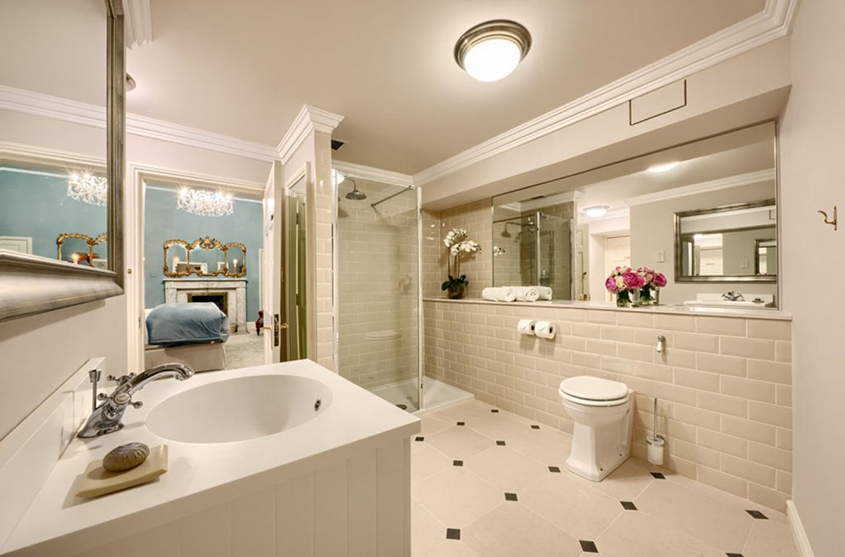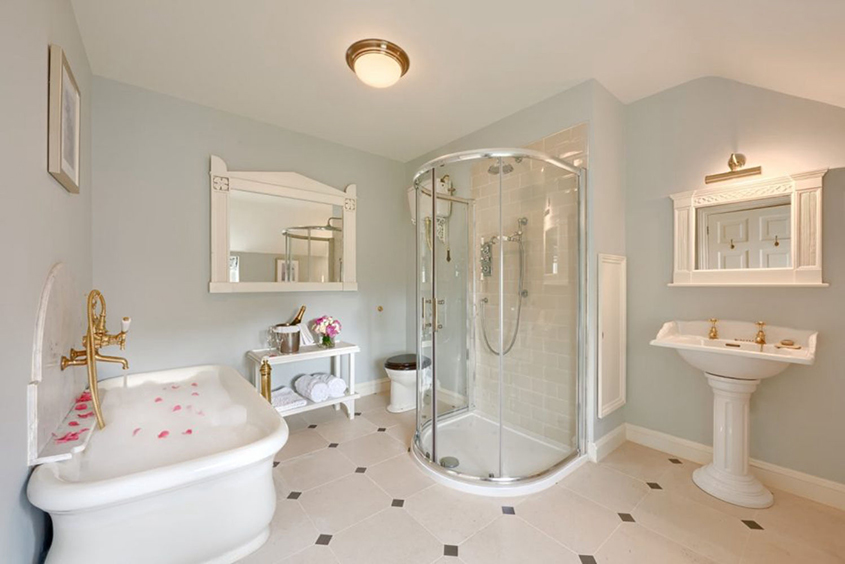 Johnstown Estate Hotel & Spa
This Georgian estate set in rolling Meath countryside was hankering for a bit of a modern twist. We were tasked with giving their standard bedrooms a classic-contemporary overhaul. Cue a neutral palette of crisp blues, moody greys and reams of velvet. We wanted to breathe new life into these old rooms, and make somewhere that felt fresh and interesting as well as luxurious. In the Lady Margaret suite, we complemented the pretty seating area with some refined, Cherrywood furniture. Every detail in that bedroom – from the bespoke headboards to the ottomans – was crafted by Ventura Design.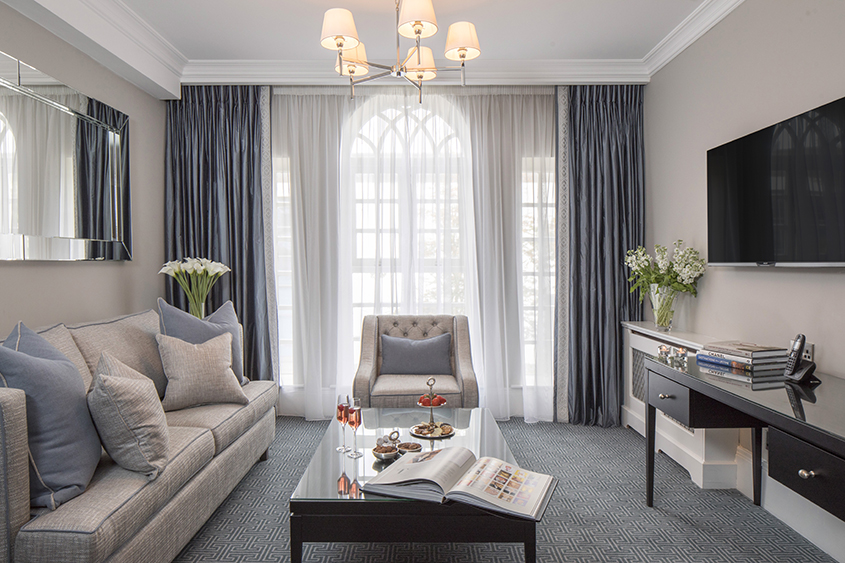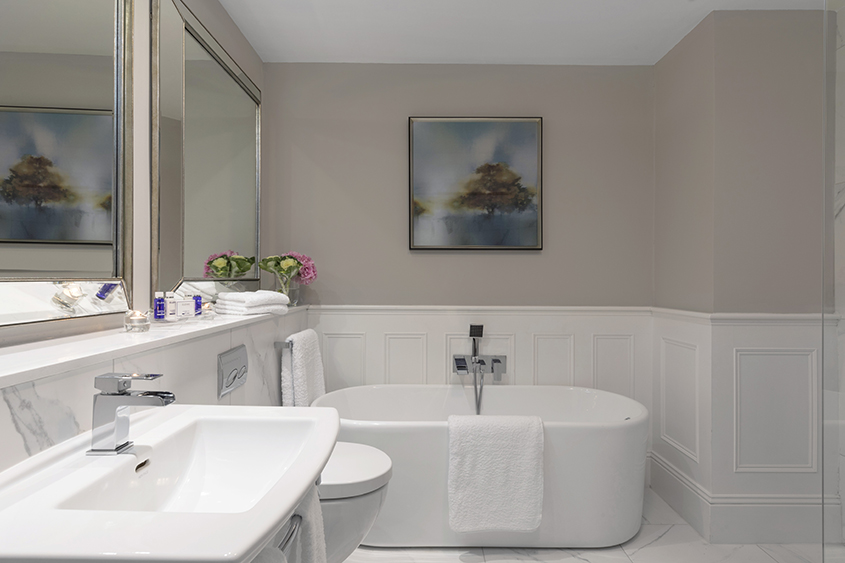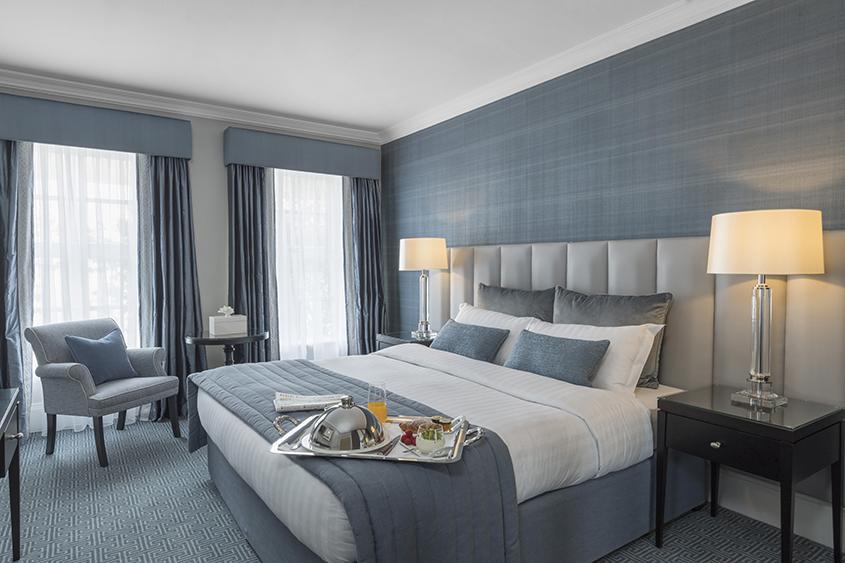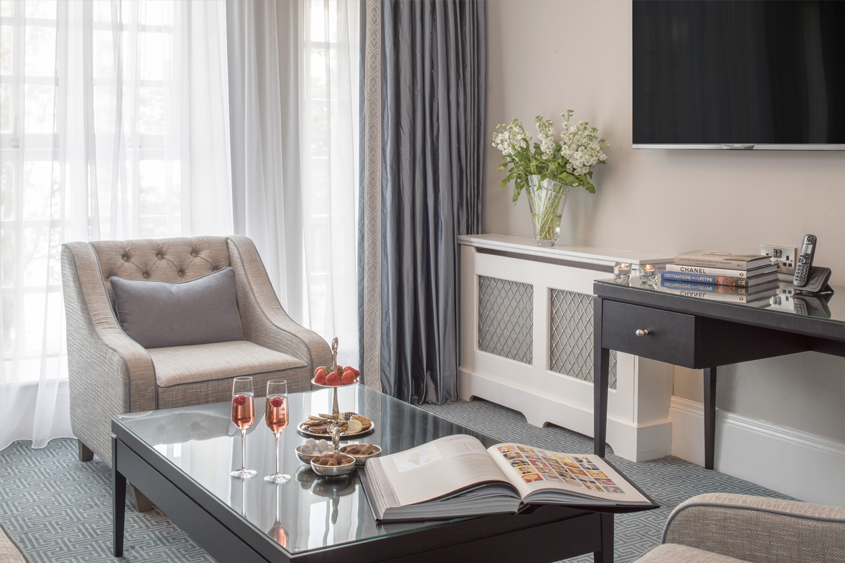 Kilkea Castle Hotel
Once the medieval stomping ground of the Fitzgeralds, earls of Kildare, Kilkea Castle has retained its majestic stature. We were asked to take their carriage bedrooms and clock tower into the 21st century, without taking away from the history or inherent luxury. A colour scheme of thistle, smoke tones, grey and purple felt sophisticated and slick. In the ballroom, we brought the outside (all that rich, lush greenery) inside through vine-leaf patterned rugs and chandeliers. These were all made by hand in our Italian workshops and given a lavish, pewter finish. As for the ballroom entrance? Diamond flooring in a rich oak finish added real drama.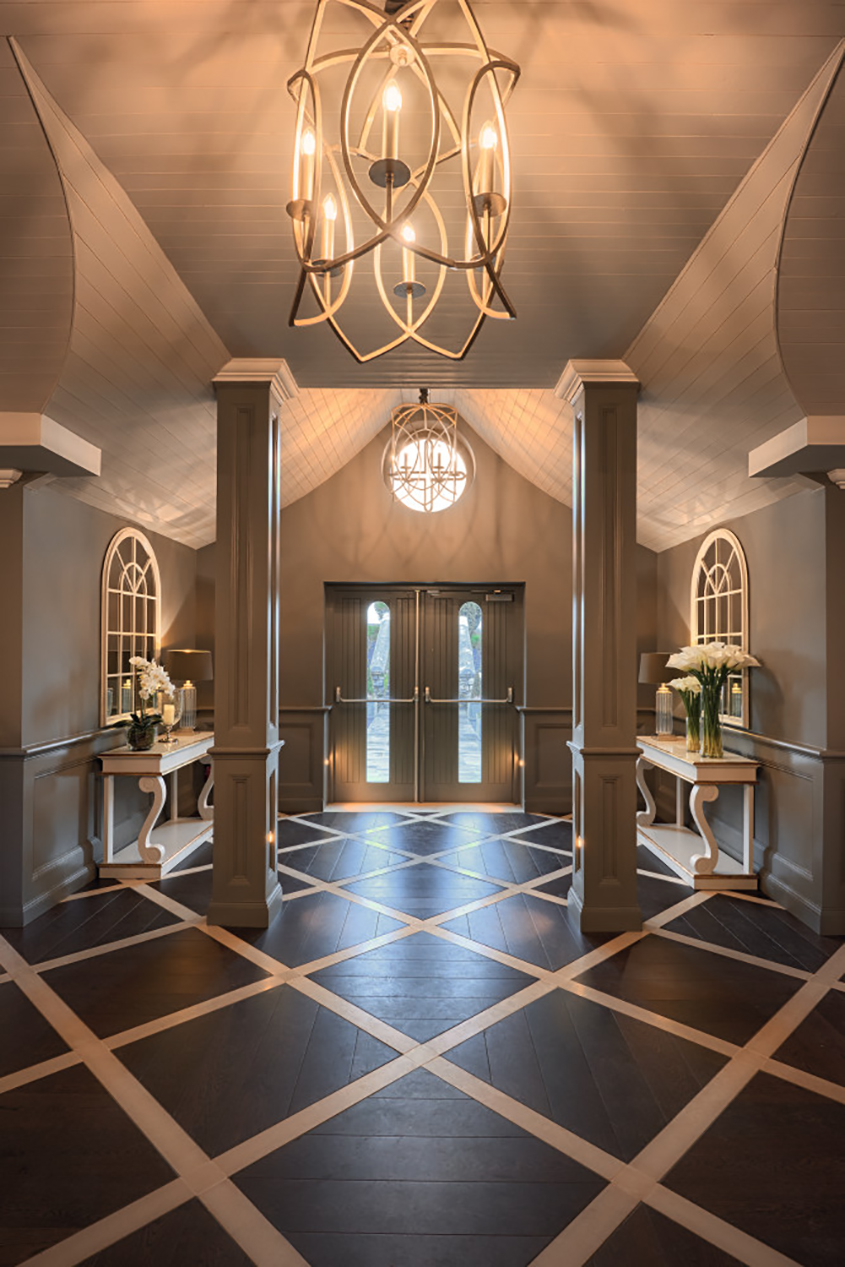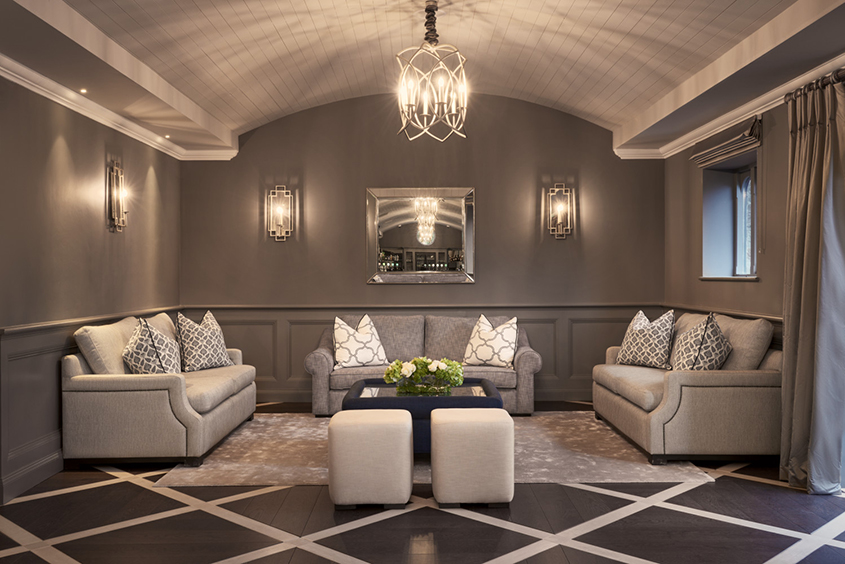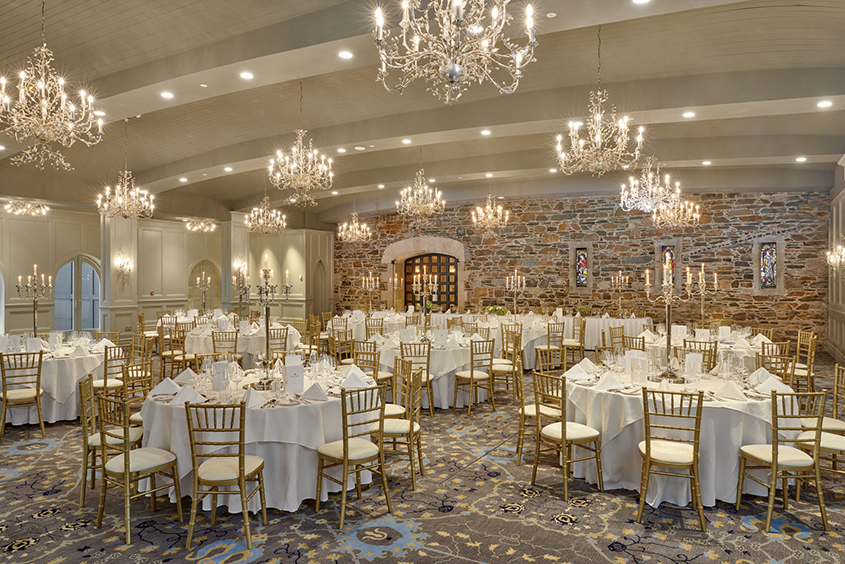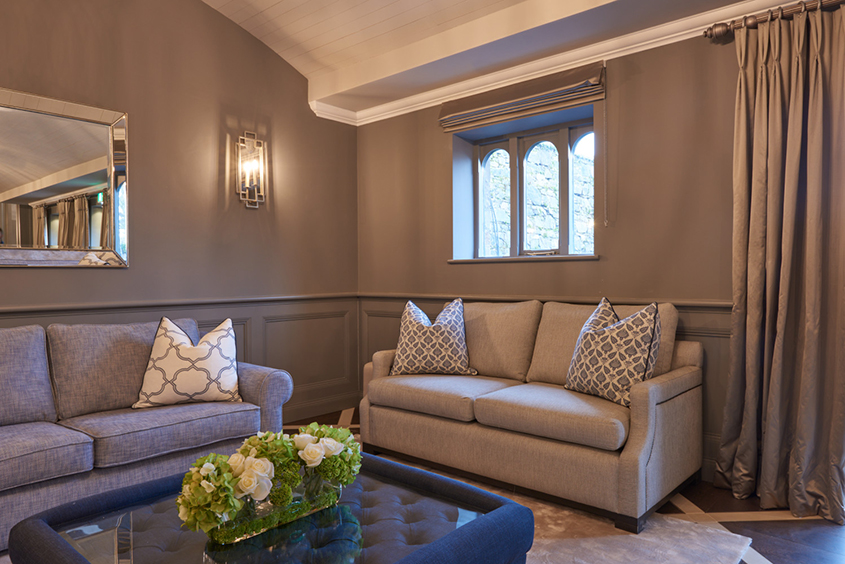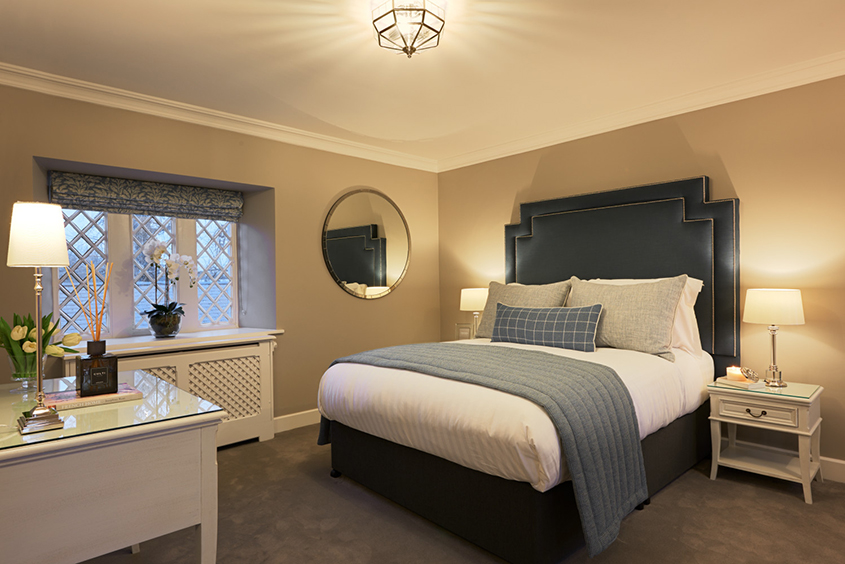 Arlene will be speaking at the Hospitality Summit on the 6th February and the Fit Out Summit on the 7th February. Come along and get inspired. Register for free here