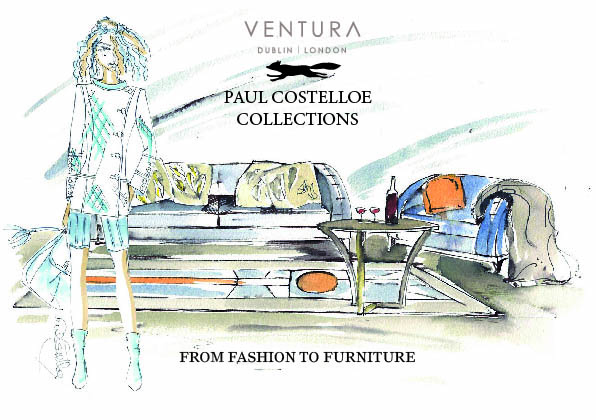 Ventura are delighted to introduce Paul Costelloe's first ever bespoke furniture collection which magnificently showcases his discerning eye for design, detail and colour, all elegantly presented at
our London showroom in the Design Centre, Chelsea Harbour.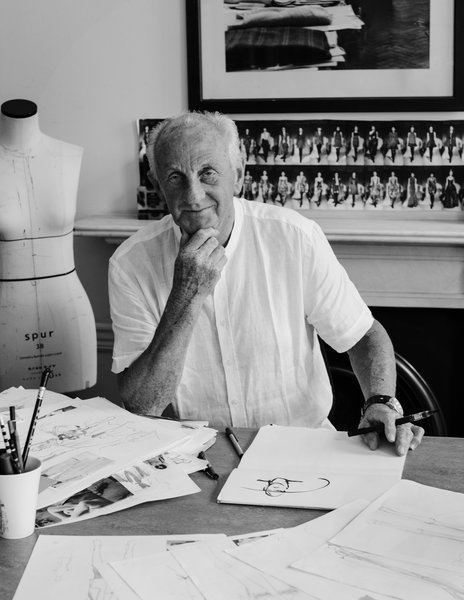 Working closely with Ventura's Creative Director Arlene McIntyre, Paul has created a capsule collection comprising a distinctive sofa and armchair with a stylish and striking curved detail called the CHEVROLET, alongside a handsome dining table, dining chairs and coffee table. The CHEVROLET sofa and chair marks the first instalment of the Paul Costelloe upholstery pieces and will be followed up by the WILSHIRE design which will launch in Dublin in January 2020. Using mix weave fabrics and velvets sourced in Italy the furniture is all hand made bespoke in Ventura's workshops in Dublin.
"As someone who's in the field of fashion, textiles, furniture and art, I Iove the opportunity for a new challenge, so when Juergen and Arlene of Ventura Design approached me with the idea of a collaboration, it was a dream come true. The opportunity to design bespoke furniture for the world's market and to launch it in London's Design Centre is something to be proud of.
It's very much west coast USA inspired. For both the Chevrolet and Wilshire Collection; which by coincidence are Arlene McIntyre's roots; the collections are very Paul Costelloe; Large generous shapes which are textured and comfortable. The mixture of oak, steel, Italian tweed and German velvet – very E.U! The Chevrolet is art deco in mood while the Wilshire is America at large and generous for a Sunday afternoon watching the N.F.L. This is just the beginning of a great collaboration."
Paul  Costelloe. Sept 19