Ventura is delighted to introduce The Trinny Armchair, created in honour of a recent meeting of minds between creative entrepreneurs Trinny Woodall and Ventura's Founder, Arlene McIntyre. 
The Trinny Armchair is a premium Irish made bespoke tub chair with a smooth design that compliments any sophisticated interior.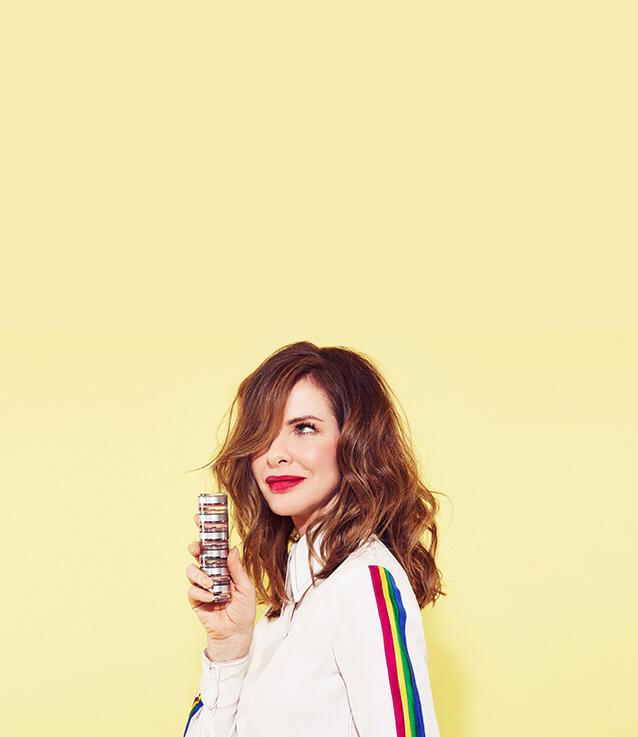 The yellow pipe detail that sits on the rounded arms was requested by Trinny and gives this armchair its edge, sure to be an eye-catching piece for any home. Dove grey is the colour selected for the elegant curved back and deep seat which continues seamlessly into the show wood legs.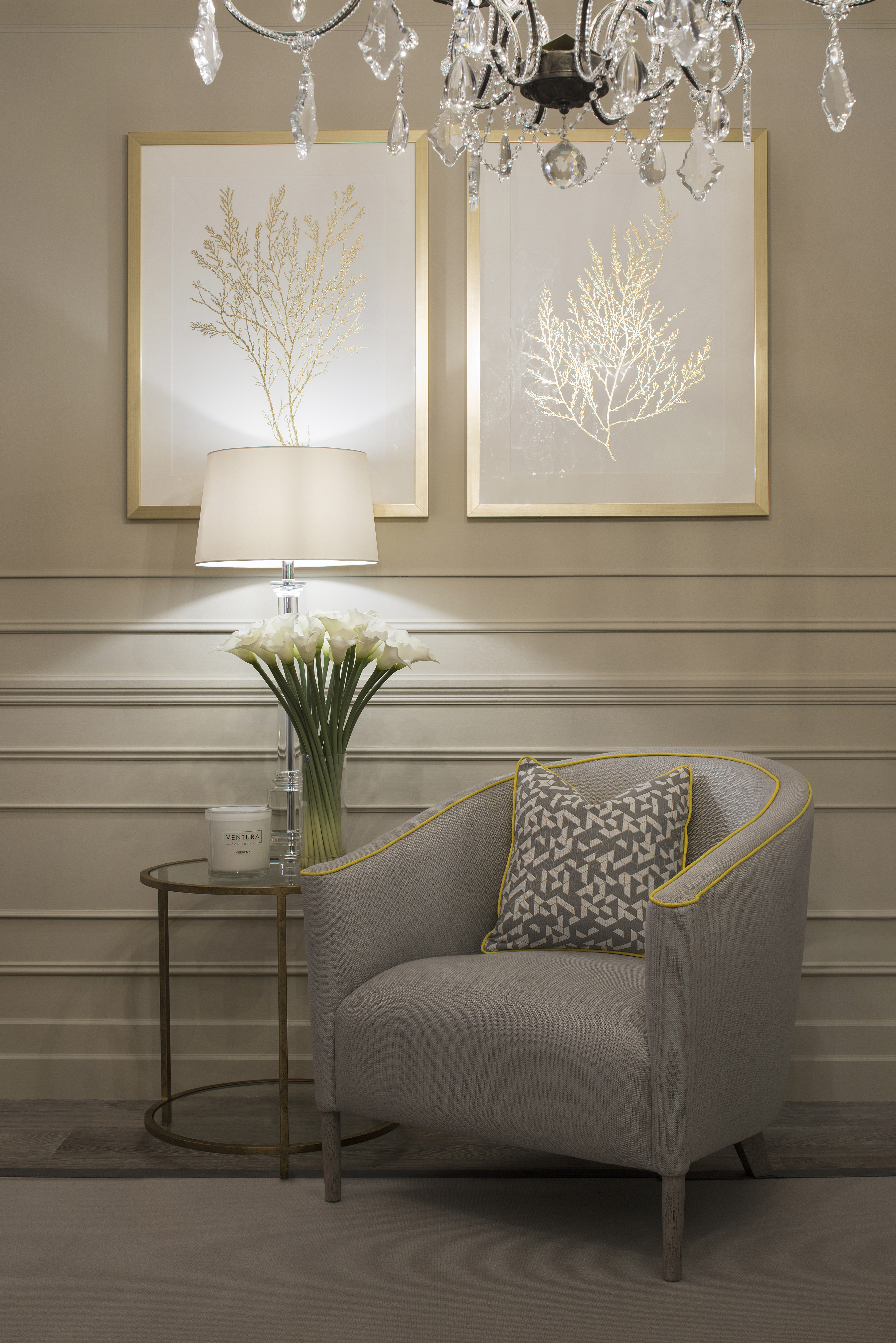 The Trinny Armchair will debut at the forthcoming Ventura Trinny Masterclass on November 7th, where Arlene and Trinny will discuss all things interiors, make up, fashion and business. 
Exclusive to Ventura, the new piece can be made bespoke with alternative wooden styles and fabric to suit all tastes.